Two of my favorite things, i.e. xkcd and subway art came together in the following comic: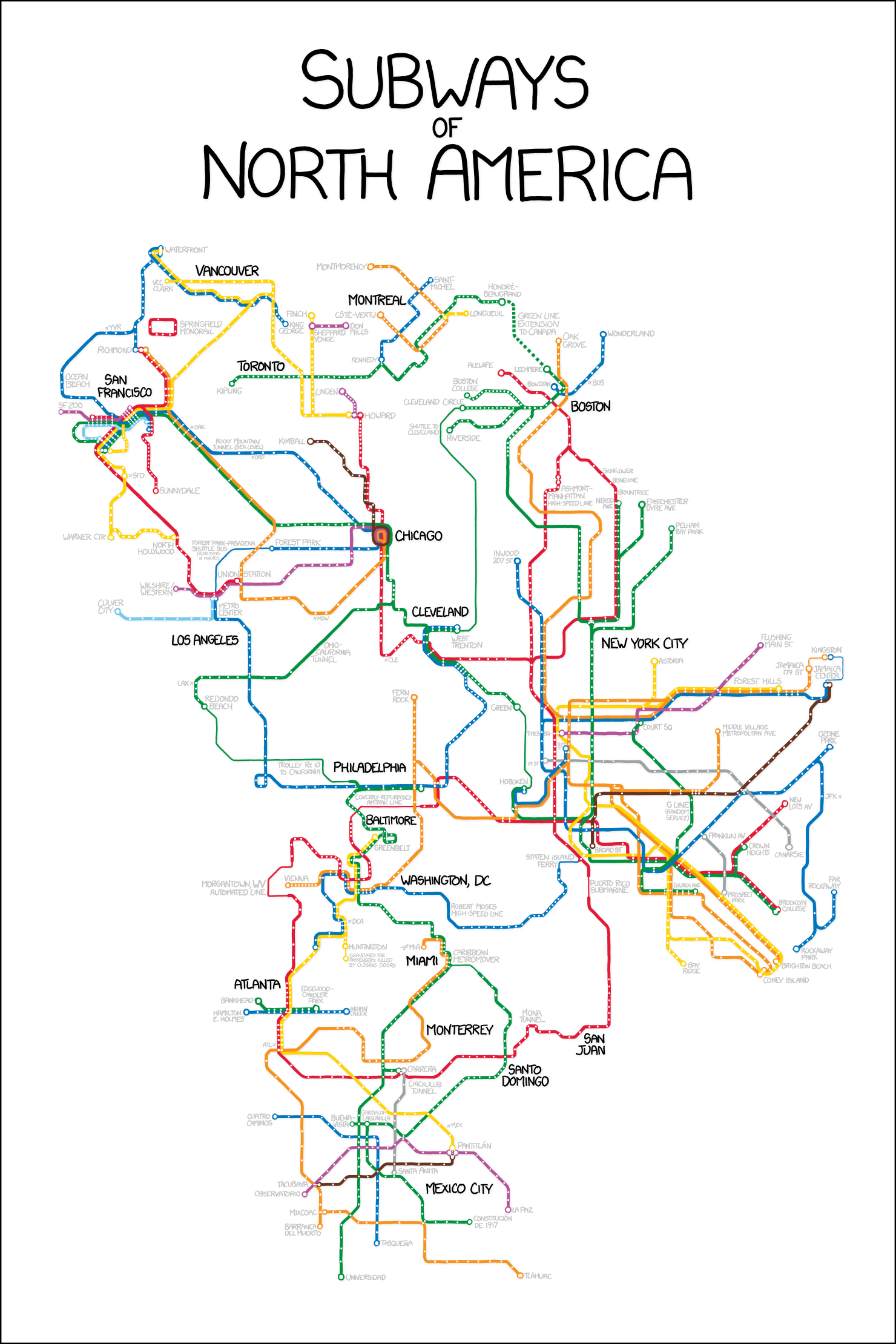 Current Mainstream Entertainment List
Archer
Upcoming Hollywood Movies
CSI - I like the D.B. Russell character and the character played by Elizabeth Shue (sp?)
The Amazing Race - good background TV watching
Criminal Minds - I'm not crazy about the show but the blonde computer expert makes it watchable. Plus, CBS seems to have the formula down for putting together entertaining television.
Daily Show / Colbert Report - funny and informative
Tosh.O
American Ninja Warrior and the original Ninja Warrior
Conan
Jeopardy
I'm sure I'm forgetting a lot of things...
Older Mainstream Entertainment, Which I Still Enjoy
The Killing - while it did turn into a soap opera and I blame the detectives for not knowing anything about Seattle since the logo of a local indian casino appeared in Rosie's belongings and they didn't recognize it, the show really did have some excellent qualities. I'll never forget the male detective asking the two high school girls about "the cage" as long as I live.
Harper's Island - still influences me for some reason
The Dark Knight - Ledger was so good as the Joker
Classic Literature - I could go on forever but Candide is the book that comes to mind right now as just one example of a book I believe everyone should read at least once.
Current Below the Radar Entertainment List
This Isn't Happiness - great site
Indie / free video games - I think video games are basically a waste of time but lots of other things are wastes of time and I still do them.
VICE - the site that is getting it's own tv show
Current Education List
The Great Courses on Calculus
TED - Great materials
Learning Spanish Materials - I try to spend one hour a day learning more about Espanol.
Hunt for Lists of / Materials On the Following Topics
Gardening
Birds of the SW
Cooking
Exercise
Men's style